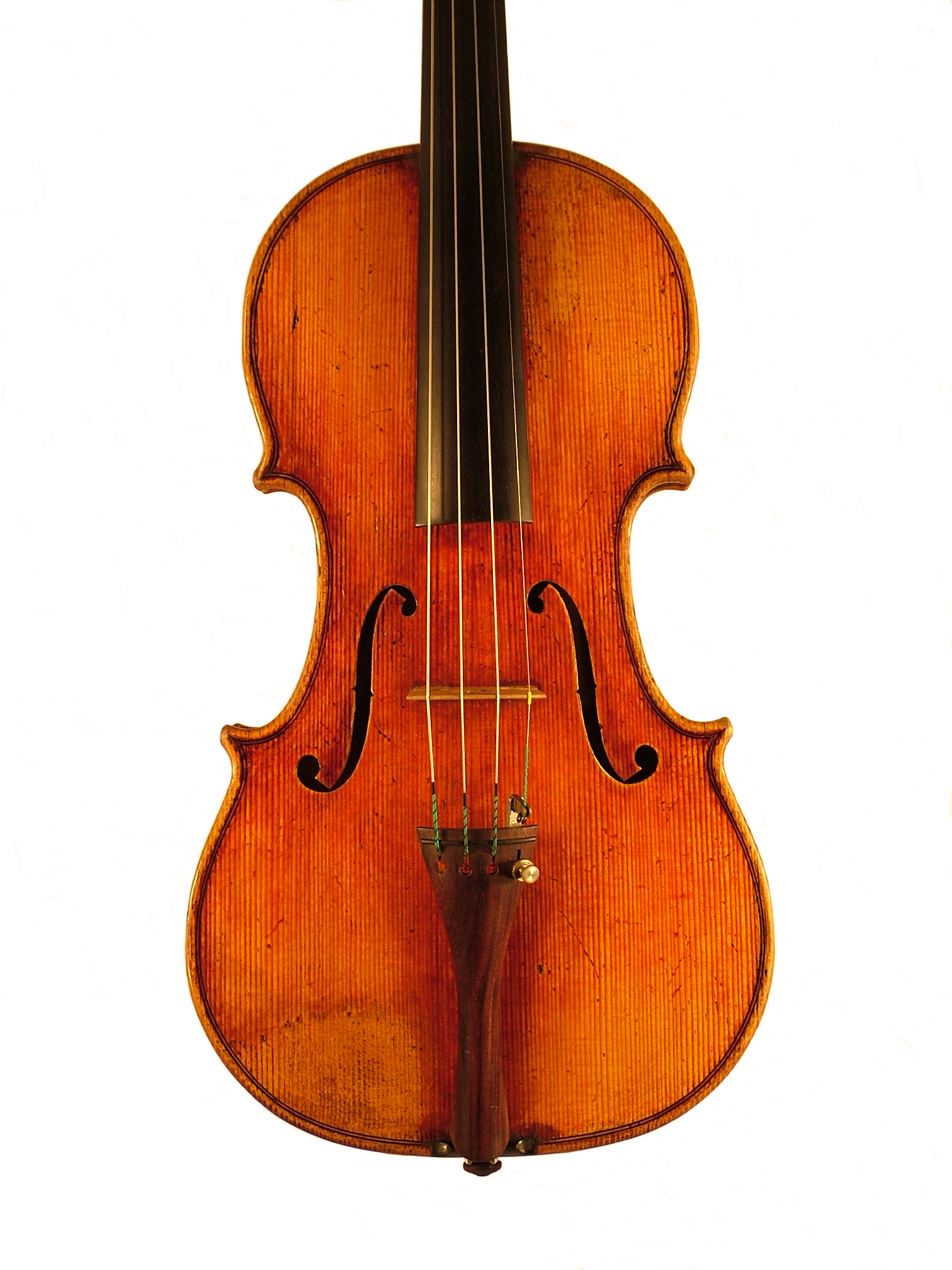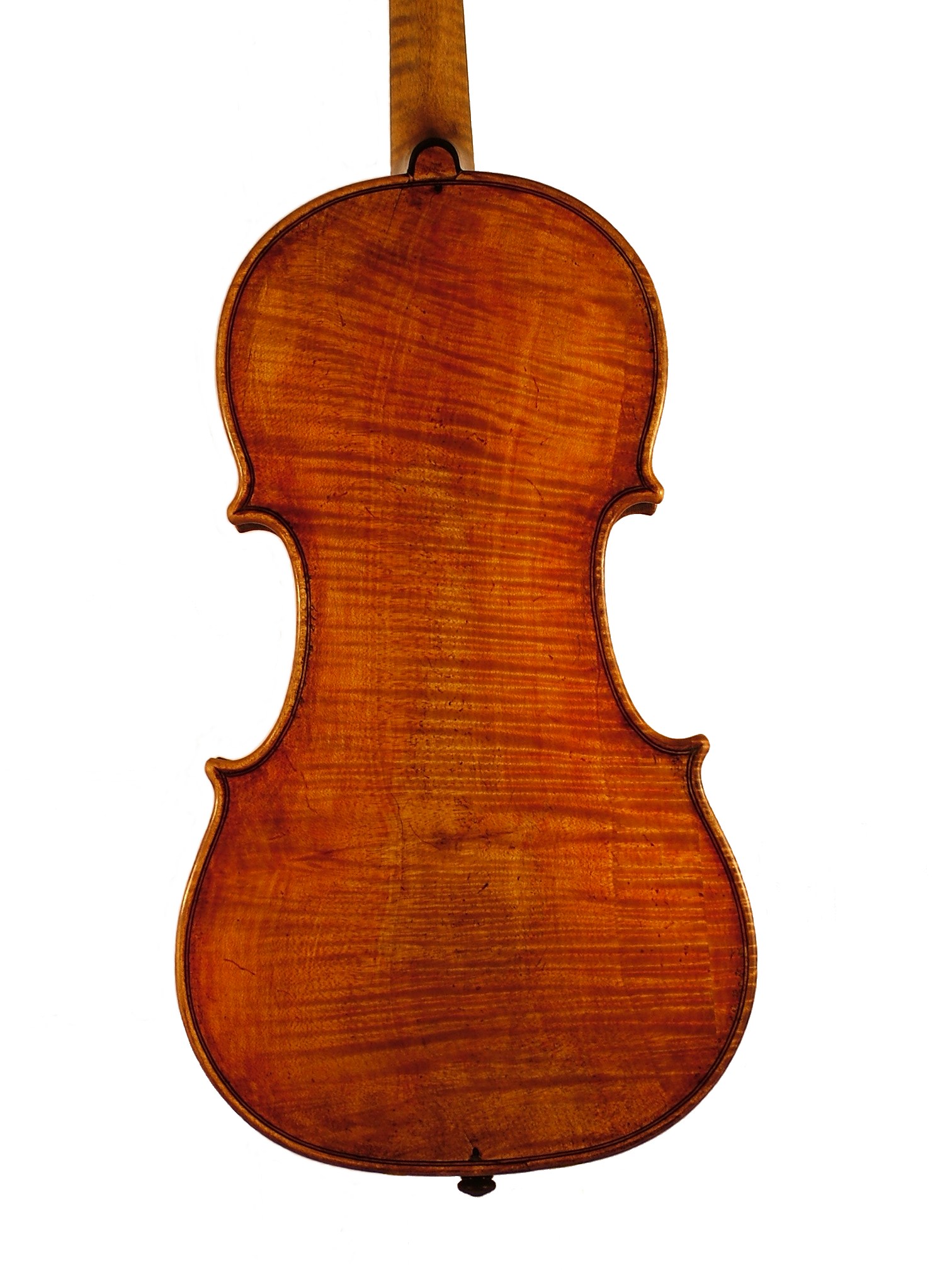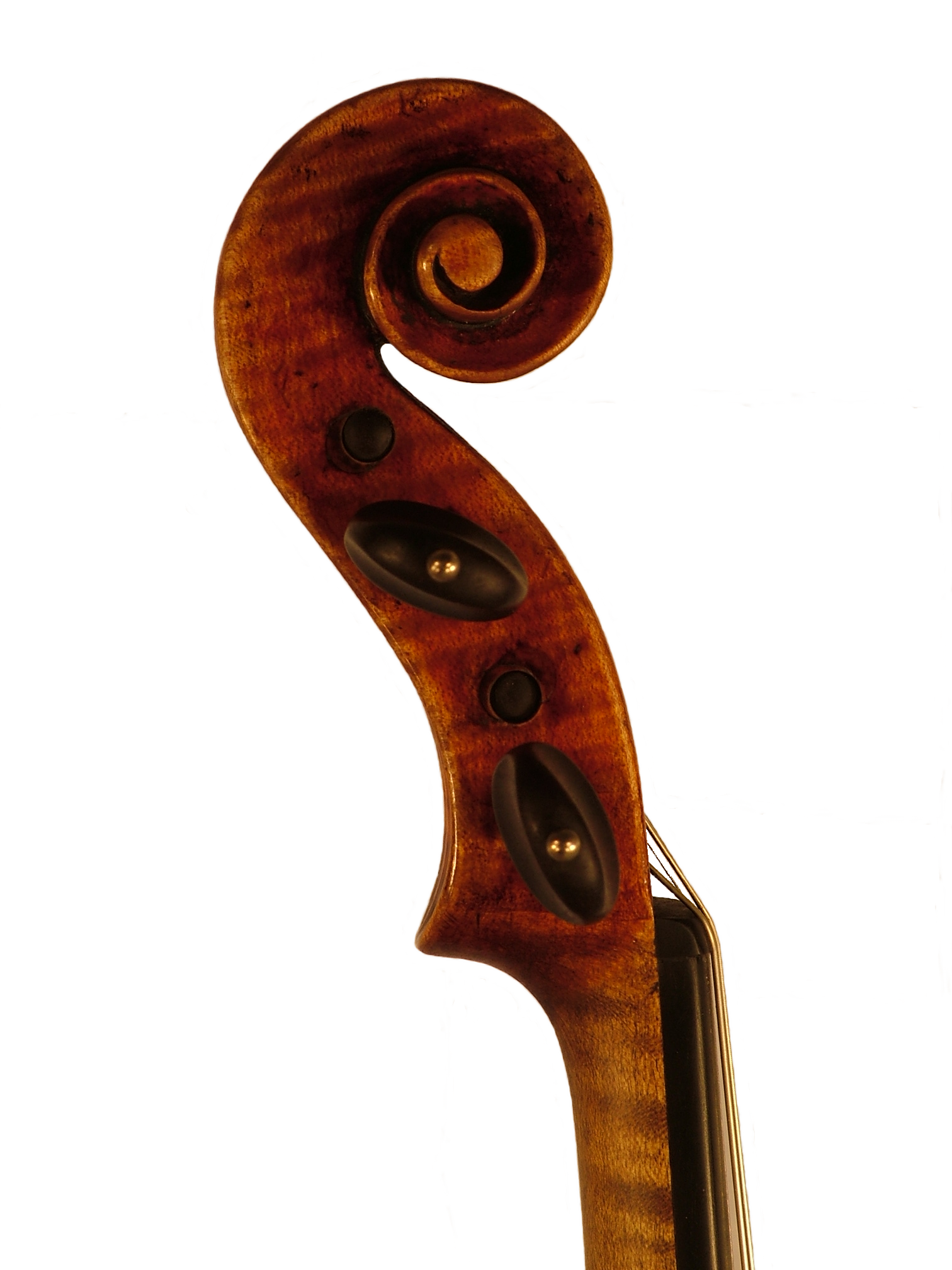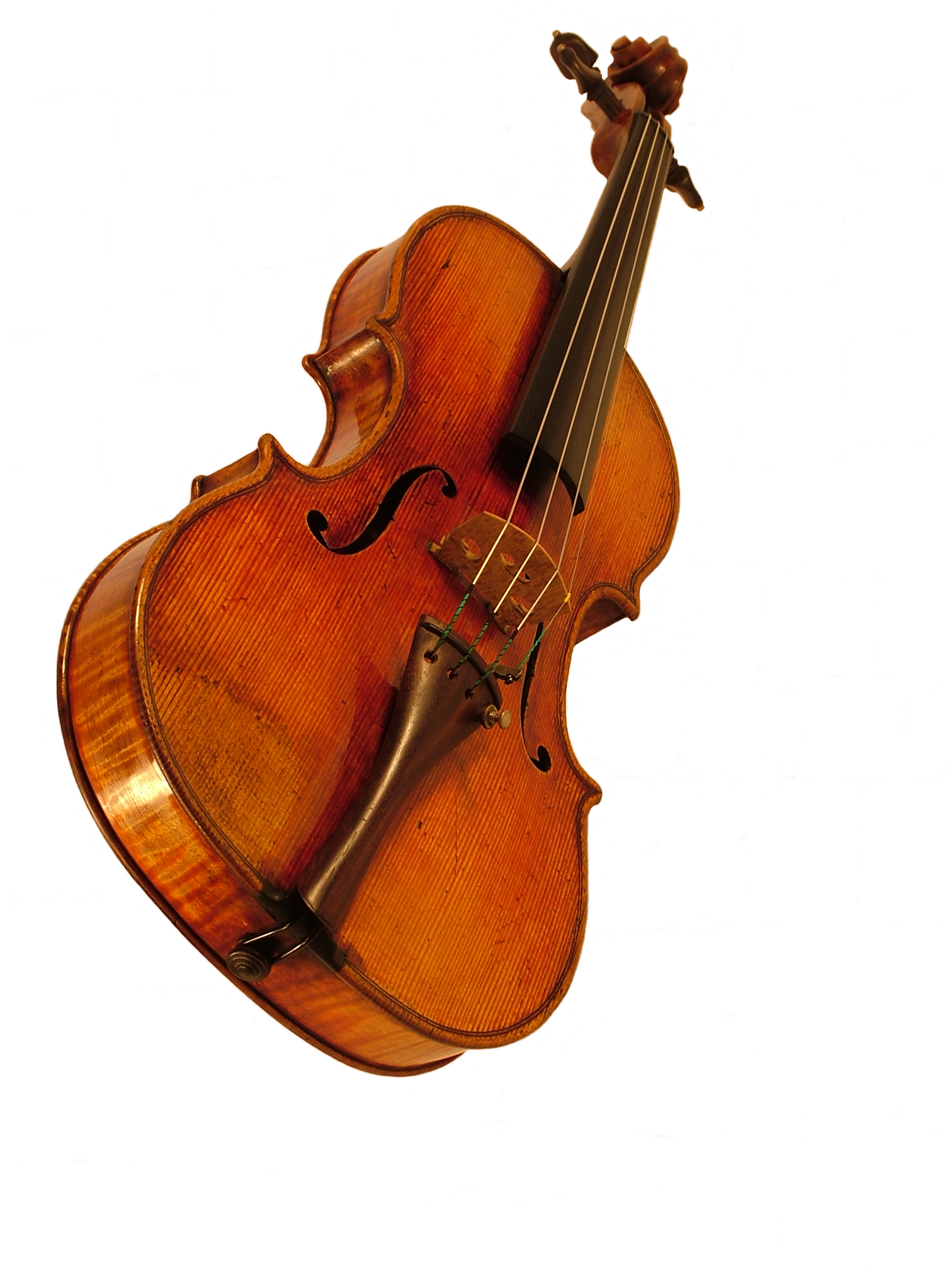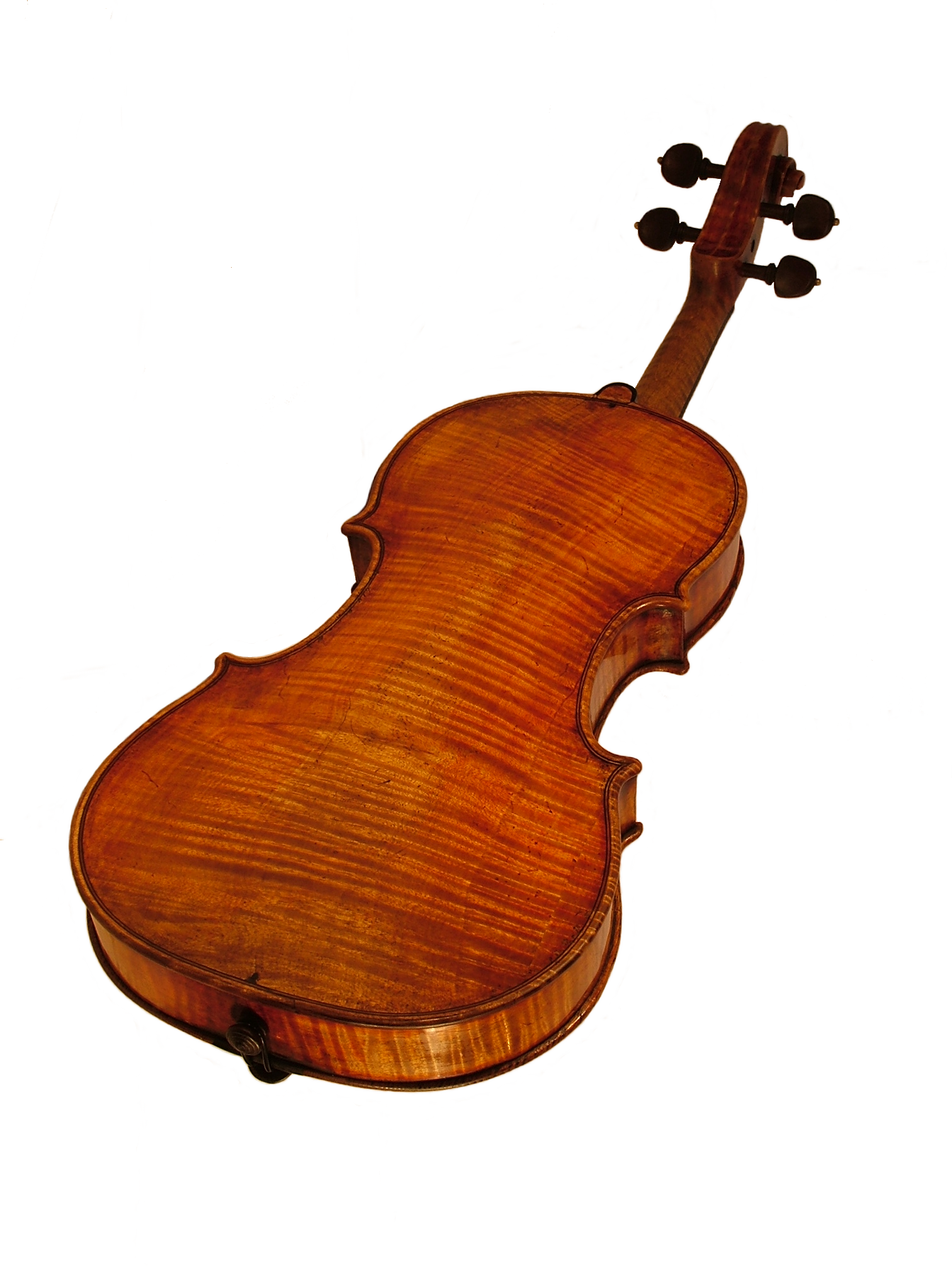 Available from Tim Toft Violins: www.timtoft violins.com
e-mail: timtoftviolins@aol.com
e-mail: violins@ianhighfield.com
Storioni Violin - 2010
This instrument concludes the experimental developments of the summer. The ground is visually very persuasive and looks right under U.V..

Particularly satisfying are the comments of the players who helped me voice both the Storioni and Bergonzi. They individually remarked on the speed of response of each instrument and the dynamics of the harmonics (both on the stopped string & within each note) which allows for a high degree of 'colouration'.

Empirically, this seems to compare well with accoustic research on golden-age instruments and to confirm my thoughts on the tonal properties of the ground.